Central Park bike rental & tours, New York NYC
Must book online !
FREE Helmet, Lock, Basket and a map of Central Park.
Welcome to Central Park bike rental and tour company ! Are you looking for things to do in NYC ? Try Cycle Central Park – the best New York bike rental and tour service provider.
We offer NYC bike rentals, Central Park bike tours, Electric bike rentals, Central Park tandem bike rentals, Brooklyn bridge bike rentals, Hudson river bike rentals, private bicycle tours, NY pedicab tours as well as many different sightseeing tours.
Central Park tandem bike rental.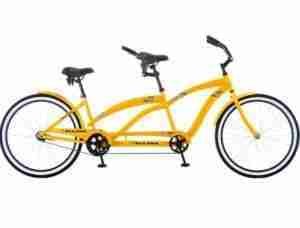 Cycle Central Park is an excellent place to rent a bicycle for your next outdoor adventure for many reasons, one being our location. Another reason is the selection of the products we rent, and of course cheapest prices in Manhattan! We are conveniently located just steps from Central Park in midtown Manhattan – next to all major hotels!
Hours of operation: 9AM to 7PM seven days a week.
We at Cycle Central Park have the biggest selection of over 2000 bikes for rent including children and adults bicycles. We also carry child trailer rentals for Central Park as well  tag-alongs (tag-a-long, tagalongs). Professional bike riders will be glad to know that we also offer the best deal on Road bike rentals in Central Park New York City.
Hire a bike in Central Park for less and you will not be disappointed !
We also offer Hudson river bike rentals & Brooklyn bridge bicycle rental.
Quick facts about our bike tours in Central Park:
All Tours are conducted by a Licensed Tour Guide
The bicycle is included in the price
Takes no longer than 2 hours
All major points of interest are covered throughout the tour
Tours are designed to appeal to people of all ages.
Numerous opportunities to take photographs are provided.
You will visit major Hollywood movie sights
You will bike just under 7 miles
Celebrities are spotted very often
Plenty of stops to take photographs
Brooklyn Bridge bike tours
&

rentals
Central Park walking tours
Love walking? With 843 acres to explore we offer the best guided Central Park walking tours in New York City. Walking tour of Central park takes approximately 2 hours. Each individual group will not exceed 25 people! Available daily, year round. Reserve online and pay only $24 per person. Some of the sites we visit include: Strawberry fields, Shakespeare Garden, Bethesda terrace (the oldest fountain in Central Park), Belvedere castle, the Mall. Join our licensed NYC tours guides on a journey that you will not forget.
We also offer Brooklyn bridge walking tours. Please click below fir more information.
Electric Bike rental Central Park NYC
Rollerblade rentals in Central Park NYC
If you are looking to rent rollerblades in Central Park we have the largest selection in New York City at the lowest rates. Its up to you if you want to stay in Central Park or explore other parts of NYC like hudson river park, soho, meatpacking district, Brooklyn, Queens or Staten Island. NY offers amazing rollerblading experience with hundreds of miles of bike paths and pedestrian walkways all across five boroughs in New York City.
Always in stock.
Quality rollerblades
Convenient Location - 54 West 56th street
We are located just a few short blocks from the main entrance to Central Park ! Our address is :  54 west 56th street NY 10019 (56th street between 5&6 avenue). It only takes about a minute to get to it and you can use a dedicated bike lane that goes right from our bicycle store up to Central Park !
Hours of Operation : 9 AM to 7 PM  Every day – All year long !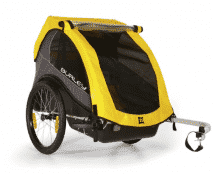 Convenient location.  Only 1 minute from the main entrance to Central Park.
New – quality bicycles. We will always have bicycle rentals in stock – guaranteed! Over 2000 brand new bikes available of all sizes: kids, adults, tandem, hybrid city bikes, Mountain & road bikes.
Child trailers, tandem bikes, baby seat rentals, tag-alongs. Need a child trailer? Looking to rent a tag-along in central park? We have all the accessories!
Free lock, helmet, basket & a map. All bicycle rentals and tours come with a FREE helmet, lock, basket & a map Central Park.
Cheapest bicycle rentals and tours in Central Park New York. Do you need to rent a bike in Central Park or New York City for more than 1 day? We offer the lowest hourly, daily, weekly and monthly bicycle rental rates in NYC NY.
Professional staff. Only highly trained and licensed professionals work with us – they will help you choose the right equipment.
Choose our popular Central Park Pedicab tour or pick our private pedicab tours to see other locations like Times Square , Macy's, 5th avenue, Grand Central station, garment and fashion district, Soho, financial district, pedicab movie tours, pub crawls and short rides anywhere in Manhattan.
The great thing about our amazing tours is that they can be customized for any location and can include any pick up point in Manhattan whether it's a street corner, restaurant, hotel, Broadway show or anywhere else in Manhattan.
The pedicab tours in Central Park will allow you to see the city as never before. It is an amazing option for those who choose to enjoy it. You can use our pedicab tours to tour the city in so many ways. Pedicab tours allow you to take your own customized tour of NYC. Your rickshaw driver will give you information about phenomenal places to eat in NYC, landmarks in the city, and maybe the Mayor's favorite restaurant. The advantages of our tours are allowing passengers to have a Birdseye view of the city. Pedicab tours are the only way to see the city and take advantage of the knowledge of our licensed and insured drivers.
Our pedicab tours in NYC will allow you to experience the city as never before.
Pedicab rental services in New York, New Jersey, Connecticut, Pennsylvania
Are you getting married? Do you need to rent a pedicab for any event in or around NYC ? We can help – we offer pedicab rental services in NY, NJ, CT, PA for weddings, birthday parties, bar / bat mitzvah, including other Jewish holidays. We will deliver and decorate these cycle rickshaws according to your needs. LEARN MORE ABOUT PEDICAB RENTALS & TOURS.
Are you looking to advertise on pedicabs in NYC to reach millions of impressions? We can help – you can find more information here!
OUR LOCATION  – 54 west 56th street