About Us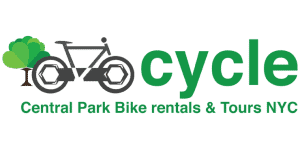 Who Are We?
Cycle Central Park is a leading online New York bicycle rental company that is committed to the delivery of exceptional services to every client. Through a dedicated commitment to quality, we provide you with fun filled bicycle rental and tour experience in Central Park New York City.
Regardless of personality, a tourist or a local resident, we provide every one with a fun filled way of exploring the city, getting around in fun and style.  
What We Do
?
Cycle Central Park provides bike rental services in central park offering recreational bikes, professional road bikes, transportation bikes, kids bicycles, Pedicab tours, horse and carriage tours. We also offer guided tours of Central Park as well as walking tours in New York city. We work tirelessly to ensure guaranteed customer satisfaction. You can count on us as whenever you are planning on spending a few hours or the entire day at the park or anywhere in New York City, always know that our team is here to accommodate all your needs.  
Who is on our team?
Our team is made up of passionate and experienced staff. We are always committed to quality, demonstrating a passion for excellence. We hire only the best NYC DCA Licensed tour guides.